2010.08.20 12:49:45 (*.93.167.58)
4347
[eighth report] Sit-in Struggle against the crackdown in th
"우리는 범죄자가 아니다! 우리는 테러리스트가 아니다!"
We are not criminals! We are not terrorists!
G-20을 빌미로 한 단속추방 반대 농성
Sit-in Struggle against the crackdown in the name of G-20


eighth report

* Aug 13 (Fri)
Sit-in struggle 32days and president's hunger strike 20days. In the morning time, we had 'SISA IN'(progressive weekly magazine) interview. In the afternoon, 'MNTV' came and interviewed us and reported our candlelight vigil. In the third candlelight vigil, MTU president made a speech first time after hospitalization. Even though it is 20th day of hunger strike, he passionately said "I got power from your solidarity" and thanked the continuous support and solidarity. This day also more than 100 people joined the vigil. Yeon youngseok, a movement singer, sang 3 songs on the spot. Sarangbang for human rights and Seoul general union made solidarity speeches. Our sit-in members also introduced themselves and sang a song 'Labor is the one' together. It was full of solidarity. Thank you everyone.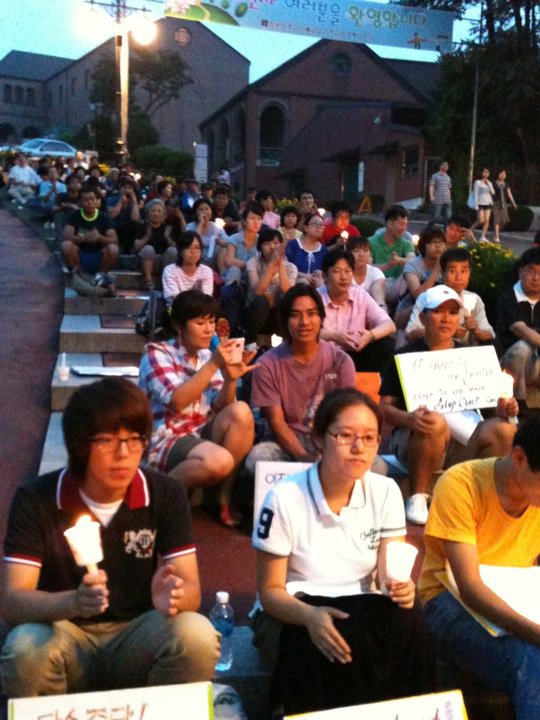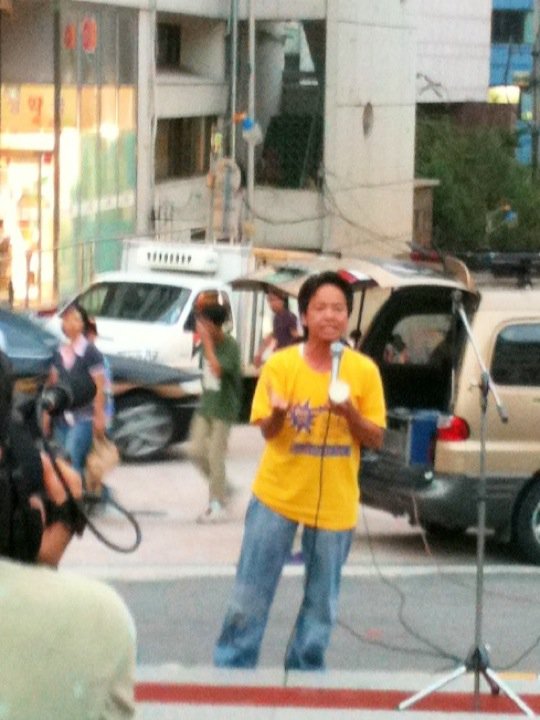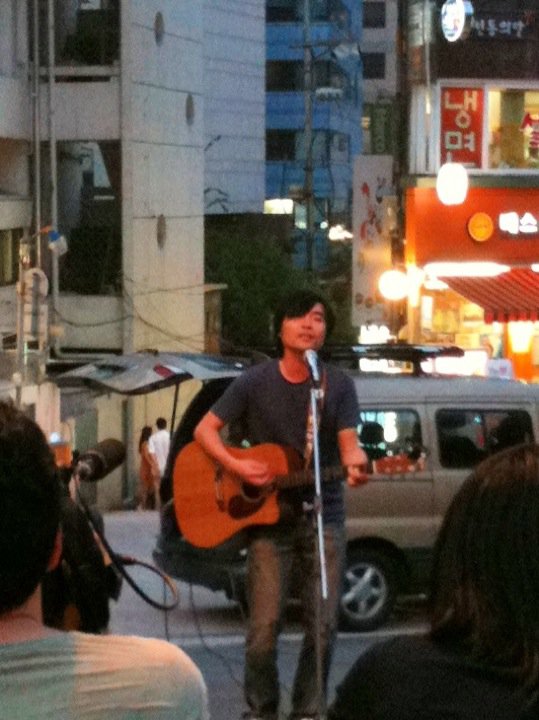 * Aug 14 (Sat)
Sit-in struggle 33days and president's hunger strike 21days. We made T-shirts for our fundraising. One of sit-in member made the design. It is 'Stop Crackdown' shirts. Please buy them~. In the afternoon, LGBT human rights group and Jones&Carol from Osan migrants center visited our place.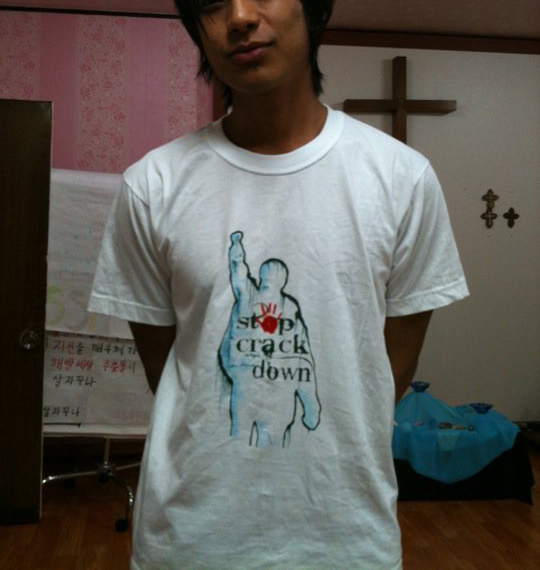 * Aug 15 (Sun)
Sit-in struggle 34days and president's hunger strike 22days. There were two migrants community events. We joined them and distributed MTU new newsletter. In the afternoon, All Together people visited and gave us support fund.


* Aug 15 (Mon)
Sit-in struggle 35days and president's hunger strike 23days. In the morning time, there was rainbow school Korean class. A Filipino friend visited our sit in place in the afternoon. There was also drama play practice program. You can see the drama in our closing ceremony. 'Weekly Suyu' had interview with president and 'Korean House for international solidarity' visited also.

The Migrants Trade Union has been conducting a sit-in protest at Hyangrin Church in Myeongdong since July 13 to protest the South Korean government's unjust crackdown against undocumented migrant workers.
MTU's President began a hunger strike on July 25.
This act is an earnest call for an end to the criminalization of and repression against undocumented migrants' rights. We ask for you solidarity and support.

Please send messages of solidarity to: migrant@jinbo.net*
Please post news of the sit-in protest on your website.


* Every Friday there is a candlelight vigil against the crackdown in front of the Myeong cathdral.